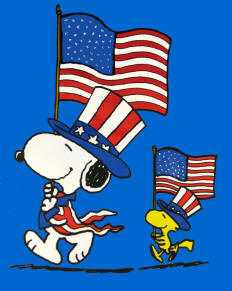 AdventureScape

Enjoy communicating with your dog
at the Smartydog Canine AdventureScape.

Friday 5/19 through Monday 5/29

The AdventureScape is an hour session
navigating a wide variety of obstacles.

Dogs learn the first half of the AdventureScape
and then they learn the second half.

Dogs will have three to six runs on the obstacle course

Dogs must be familiar with obstacles
such as jumps, tunnels and dog walks.
( This is an intermediate to advanced level course that
would be too much for an inexperience novice dog.

Your dog will love the many challenges
of this unique obstacle course.

In order to control class size
you must pre-register to save a place for your dog.


(We limit attendance to no more than two people per dog)

Schedule will be listed below
$30.00 first session
$20.00 for the second session on the same day

If you register more than one dog in the same
session, you must have a handler for each dog.

---
Register here
Thursday, May 18th

Flex students only, check the flex schedule

Friday, May 19th
Friday 11:15 to 12:15

Friday 12:30 to 1:30

Friday 1:45 to 2:45
Friday 5:30 to 6:30

Friday 6:45 to 7:45

Saturday, May 20th

Saturday 9:30 to 10:30
Saturday 10:45 to 11:45

Saturday 12:00 to 1:00

Saturday 2:30 to 3:30

Saturday 3:45 to 4:45

Sunday, May 21st
Sunday 10:30 to 11:30
Sunday 11:45 to 12:45


Sunday 1:00 to 2:00

Sunday 3:15 to 4:15


Sunday 4:30 to 5:30

Tuesday, May 23rd

Tuesday 10:00 to 11:00


Tuesday 11:15 to 12:15


Tuesday 12:30 to 1:30


Tuesday 5:15 to 6:15


Tuesday 6:30 to 7:30

Wednesday, May 24th

Wednesday 11:30 to 12:30


Wednesday 12:45 to 1:45


Wednesday 2:45 to 3:45

Wednesday 5:30 to 6:30

Wednesday 6:45 to 7:45
Thursday, May 25th
Thursday 2:00 to 3:00
Reserved Group
Flex students only, check the flex schedule

Saturday, May 27th

Saturday 9:30 to 10:30
Reserved group
Saturday 10:45 to 11:45

Saturday 12:00 to 1:00

Saturday 2:30 to 3:30

Saturday 3:45 to 4:45

Sunday, May 28th
Sunday 10:30 to 11:30
Sunday 11:45 to 12:45


Sunday 1:00 to 2:00

Sunday 3:15 to 4:15


Sunday 4:30 to 5:30

Monday, May 29th

Monday 9:00 to 10:00


Monday 10:15 to 11:15


Monday 11:30 to 12:30

Monday 1:30 to 2:30


Monday 3:30 to 4:00


AdventureScape Take Down
4:15