Smartydog
Canine AdventureScape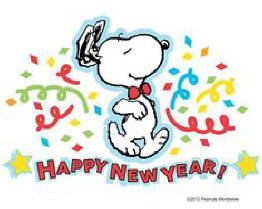 .
Saturday, December 28, 2019
.
Sunday, December 29, 2019
.
Monday, December 30, 2019
.
Tuesday, December 31, 2019
.
Wednesday, January 1, 2020

You can sign your dog up for more
than one day or more than one spot per day.

$25.00 first session
$15.00 for the second session on the same day
We will begin accepting registrations on December 15th

Open to all dogs
Dogs must have basic obstacle skills such as tunnels and dog walks
and must be manageable around other dogs.

According to CT State Law all dogs must have current rabies vaccinations.

Each dog must have a handler
(this activity does not lean itself well to switching out dogs)

If you are attending 2 classes with two dogs
Please be aware of the weather.

Reserve a place for your dog(s)
email us at Smartydog1@aol.com

Give us your name, dogs name
and the day & time that you wish to attend.
(please let us know what obstacle experience your dog has)


This unique obstacle combines many
skills into one magnificent playscape for dogs.

The course includes a variety of challenges that may include stairs, ramps,
plank walks, tunnels, wobble board, slatted walk, log crossings and ladders.

Dogs will progress through the course in incremental
layering using skills that they have to create new skills.

The AdventureScape is not a one time through activity.
The course is divided into two sections.
The dogs do each section several times,
then the sections are connected
and your dog does the entire AdventureScape.

Most dogs are pretty tired at the end of the session

Your dog does not have to be an obstacle genius to participate in
this class, however dogs should have previous experience
with canine obstacles such as jumps, tunnels, dogwalks and wobble boards.

This course is too challenging for dogs
who have had little to no obstacle experience

Each dog must have a handler
(this activity does not lean itself well to switching out dogs)

If you are planning to attending 2 classes with two dogs
Please be aware of the weather. We do not have indoor crating available.

According to CT State Law all dogs must have current rabies vaccinations.


Monday, December 30th

10:00
3 Spaces Available
11:00
Sorry No Spaces Available
1:30
Sorry No Spaces Available
2:30
1 Space Available
6:30
No Spaces Available
Tuesday, December 31st

10:00
2 Spaces Available
1:30
Sorry No Spaces Available
2:30
Sorry No Spaces Available
3:30
1 Space Available
Wednesday, January 1st

10:30
Sorry No Spaces Available
11:30
Sorry No Spaces Available
1:00
Sorry No Spaces Available
2:00
Sorry No Spaces Available