From our family to yours,
Happy Thanksgiving...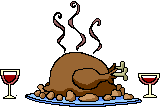 Thanksgiving management and safety tips

---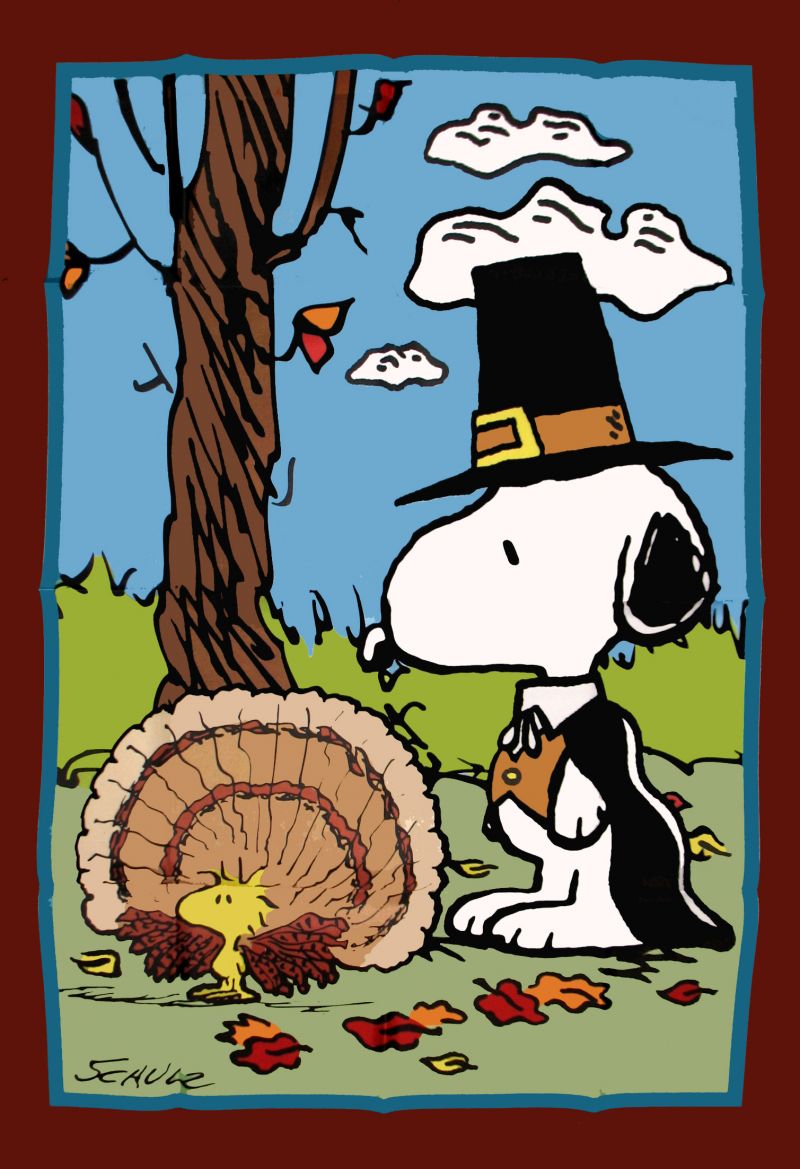 Keep your dog safe !


---
Be sure that your dog doesn't get out the door as guests arrive or leave.

Crating your dog as guests are arriving or leaving will keep them safer.
Ask a responsible member of the family to watch your dog.

Be sure your dog has your name & phone number on their collar
---
Remove kitchen trash from the house immediately after clean-up to prevent
your dog from getting into turkey bones or other discarded food.
Be aware that feeding Turkey or other rich foods to your dog can cause a
serious health issue, pancreatitis, especially in older or overweight pets.

Be mindful of alcoholic beverage and keep them out of reach of your pet

Pancreatitis can kill your dog very quickly
---
A few foods that are hazardous to your dog's health
Turkey fat or other fatty foods
alcohol
avocadoes
coffee & tea w/caffeine
onions & garlic
grapes & raisins
sugarless gum
chocolate
Be sure to safely store all medications
Overnight guests in your home may unknowingly keep their medications
where your dog could find them, such as in a purse, by their bed or in their suitcase.

ASPCA
Animal Poison Control Center
888-426-4435
(A consultation fee may apply)
24-Hour Emergency Veterinary Clinics

CALL THE CLINIC ON YOUR WAY OR BEFORE YOU GO.
It is good to let the clinic know that you are coming so they can manage their resources.

During peak emergency times the clinic may close their emergency room
to non immediate life threatening issues, you would be redirected to another clkinic.
Central Hospital for Veterinary Medicine
(Formerly: New Haven Central Hospital for Veterinary Medicine)
203.865.0878


4 Devine Street, North Haven,

CT

Pieper-Olson Veterinary Hospital
860.347.1122
730 Randolph Rd Middletown, CT 06457
East of the River Veterinary Emergency Clinic
Bolton Veterinary Hospital
860.646.6134
222 Boston Tpk Bolton, CT 06043
Connecticut Veterinary Center
860.233.8564
470 Oakwood Avenue West Hartford, CT 06111
---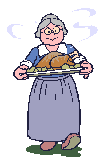 If you are having company

Be sure that your dog gets exercise
and attention before your company arrives.
Have a plan as to what is the best way
for your dog to greet your company

Your dog can be in his crate with a stuffin' bone as people arrive,
then he/she can visit when everyone has arrived,
some dogs do best coming out to greet guests on a leash.

For some dogs being on leash when people arrive will help prevent them from jumping on people.

Designate a family member to be responsible for supervising your dog.

Be aware of where people put their jackets or purses as those items may contain dangers
such as medications or sugar free gum (which is toxic to dogs)
Do not banish your dog,
include them in your plans.
---
If you are going away for the day

Plan to exercise you dog several hours before
you leave and give them extra attention the day before Thanksgiving.








Providing your dog with exercise and an appropriate
chew bone will help reduce holiday stress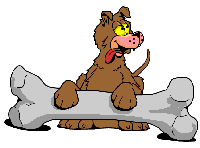 Do not excite your dog by rough-housing and playing with them
just before you leave them - this type of attention may excite
your dog and contribute to stress or destructive chewing.

Be quiet & calm with your dog for 45 minutes before you leave them.