From our family to yours,
Happy Thanksgiving...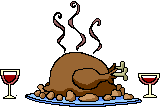 Events at the Smartydog Center Thanksgiving Weekend

Continue to Smartydog home page

Don't forget to include your dog in your family photos.
perhaps a simple red scarf or ribbon for your dog.


Keep your dog safe !

Be sure that your dog doesn't get out the door as guests arrive or leave.
Remove kitchen trash from the house immediately after clean-up to prevent
your dog from getting into turkey bones or other discarded food.
Be aware that feeding Turkey or other rich foods to your dog can cause a
serious health issue, pancreatitis, especially in older or overweight pets
Foods to avoid giving your dog: Turkey, onions, grapes chocolate & sugar free gum.
| | | |
| --- | --- | --- |
| | If you are having company | |
Be sure that your dog gets exercise
and attention before your company arrives.
Have a plan as to what is the best way
for your dog to greet your company

Should your dog be in his crate,
coming out on leash to visit after everyone arrives ?

Should your dog be on leash as people arrive to preventing him from jumping on people ?

Who is going to be responsible for supervising your dog ?
If your company stays overnight be sure they keep
any medications they may have out of your dog's reach
Do not banish your dog,
include him in your plans.
If you are going away for the day

Plan to exercise you dog several hours before
you leave, give your dog extra attention the day before Thanksgiving.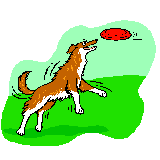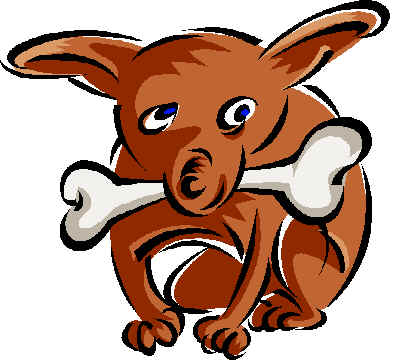 Providing your dog with exercise and an appropriate
chew bone will help reduce holiday stress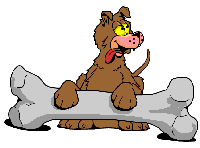 Do not excite your dog by rough housing and playing with them
just before you leave them - this type of attention may arouse
your dog and lead to destructive chewing.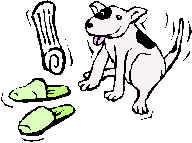 This is a good time to take pictures of your pets
for your holiday greeting cards...

Dog Photos taken in front of a festive back drop
make wonderful Christmas Cards...
If you are going away for the upcoming holidays and are planning to leave your dog at a kennel be sure to
make your reservations early to assure a place for your dog