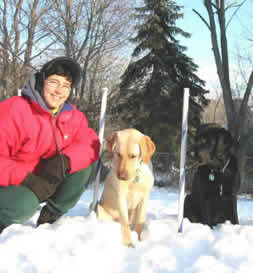 Lynn Spagnesi:
Lynn brings a diverse background in behavioral education to her learning sessions. She has accumulated 35+ years of experience in special education working in the fitness area with extremely challenging populations as well as officiating and coaching women athletes at the Division 1 collegiate level. Lynn has accrued 13+ years working with Connecticut Valley Dog Training (Smartydog Center For Canine Enrichment) under Martha Bailey.
A 5 star college athlete, as well as the 1972 AAU Pentathlon Eastern Region champion, Lynn was also inducted into the Connecticut Women's Basketball Hall of Fame in 1998.

Lynn began working with dogs in 1978 when she was coaching women's college basketball and one of her players arrived at practice with a puppy in every pocket of her jacket. The puppies were abandoned during the blizzard in the Northeast! From that venture, she sought to increase her skills in the canine world. She was gifted to share 17.5 years with "GEORGE" a behaviorally creative "mix" from that rescued litter.
Lynn regularly attends behavioral seminars. She has attended canine seminars and workshops with Stacey Peardot Goudy, John Rogerson, Steve White, Patricia McConnell, Debbie Hutchinson, Terri Cesarak, Brenda Aloff, Ray Wheeler, Judy Reilly, Pat Miller, John Nys and Mary Jo Lavin.
She credits most of her hands on learning to Martha Bailey.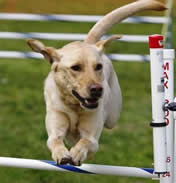 Lynn specializes in directional activities designed to build confidence and improve the human/handler connection in the pre-novice and novice level team. Lynn spends the majority of her time outdoors, enjoying life and "Cross-Training" her dogs, a method which integrates confidence and directional work with various agility and non-agility obstacles and challenges.

Lynn places the human-canine "TEAM" connection above all other skills. She has enjoyed "playing" FORMAL agility since 2000 with Buddy, a robust, highly enthusiastic rescue Labrador retriever. Lynn credits Buddy with being one of her greatest agility instructors. Buddy crossed the rainbow bridge in 2011.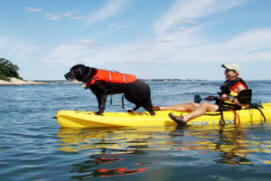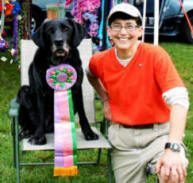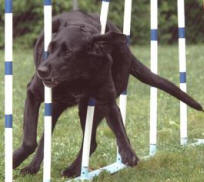 Buddy (Buddy Balm of Cook Hill), taught LYNN how to guide him to his C-atch-3, CT-atch, Nadac Elite titles, P2 USDAA titles, and the level of Excellent in AKC before he crossed the rainbow bridge in 2011.
======================================================================================================================
Billy-Joe
Since Billy Joe Hunter joined the family he has achieved his AKC MACH, a CPE C-ate and 2 C-atch's, his Usdaa MAD and Elite Nadac titles in all classes as well as his INTERMEDIATE TRICK dog title.
He regularly competed in the highest levels across several agility venues until his retirement in 2013.
Known for having fun - Q or NQ - you can often catch them smiling as they negotiate their courses!
This year Billy-Joe added tracking and noseworks to his repertoire.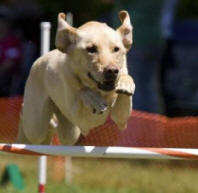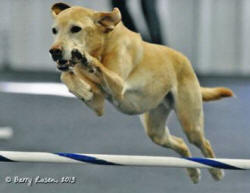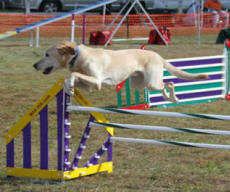 You will catch Billy-Joe in Smartydog's Flex classes having a grand time!

======================================================================================================================
Jambi-Joe
(Your Wish Is Granted Long Live Jambi), is the middle pup of the "Joe-Boys". He enjoyed his SMARTYDOG puppy and basic lessons and currently participates in Smartydog's FLEX program. He also participates in competition obedience, rally and many core, confidence and foundation activities! Jambi-Joe achieved his AKC Rally Novice Title before he was 2yrs old! Known as a rock steady agility dog, he achieved his AKC PACH championship in 2013, and a CPE C-atch both before the age of 3. He competes in USDAA at the Master's level and is working on his CPE- C-ATE. Known for being a "thinking" dog, he is also taking on noseworks, tracking and has his INTERMEDIATE TRICK dog title.

At only 11 months of age, Jambi-Joe placed 1st two consecutive days with scores of 99 and 100 in Rally Novice at the
Labrador Retriever National Specialty in 2011.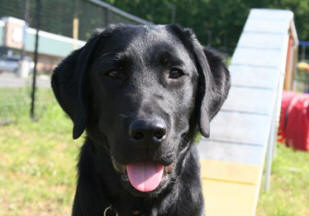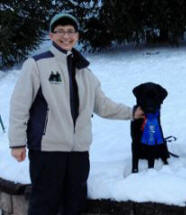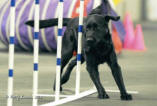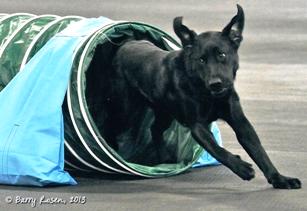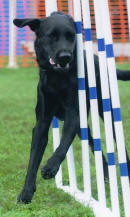 ======================================================================================================================
"DoJo"
(Mistyfield's Dance With An Angel), is the youngest of the Joe Boys! He is currently participating in Smartydog's Puppy and Core Classes - You can find him woo'ing folks for treats with his downright CUTENESS!
---
Congratulations to Lynn
and Buddy, Billy-Joe & Jambi-Joe on their many accomplishments in Agility
( look at that pucker face )

Congrats to Lynn and Buddy Balm of Cook Hill C-ATCH1, C-ATCH2, C-ATCH3,
Cs-ATCH on their 4th Catch,

AKC MACh, a CPE C-ate, USDAA AAD
and Elite titles in all NADAC classes

Congratulations to Lynn and Billy Joe Hunter on their AKC MACh title. 10/2011


Congrats to Lynn and Jambi-Joe on their two Rally-Obedience legs earned at the Lab Nationals with first place scores of 99 & 100.